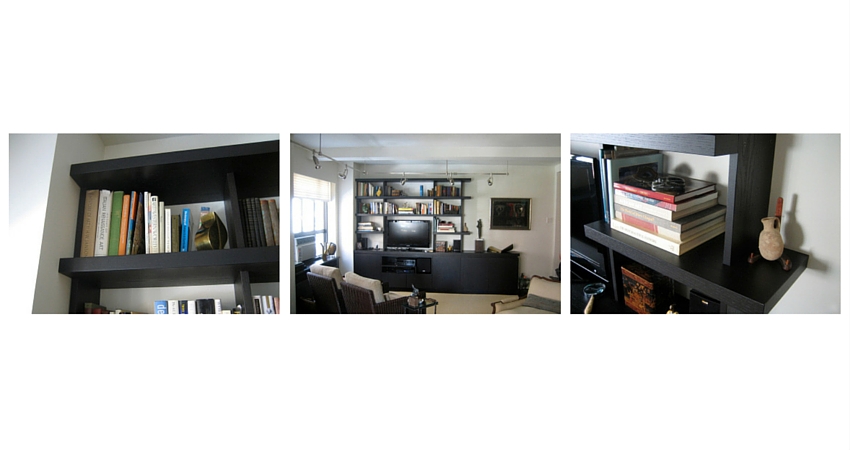 MADE IN RED HOOK, BROOKLYN
URBAN LIVING FOR DESIGN MINDED PEOPLE
Casa Collection is a custom furniture company based in Red Hook, Brooklyn. We specialize in creating custom solutions for the small, difficult spaces that are all too common with urban living. Since founded by Roberto Gil in 1992, Casa Collection has completed over 800 projects throughout Brooklyn and Manhattan. We guarantee that we'll be with you every step of the way, as all of our furniture is made at our shop in Red Hook and installed by our highly trained crew.
The Bongo handbag is a stylish combination of leather and redwood and boasts a spacious interior with compartments for your smaller items
By utilizing the space below the king size loft bed, the functionality of a small living area is dramatically increased and makes the Urbano an excellent alternative to the murphy bed.
The Arca queen size loft bed was created to address the needs of urbanites who are living in small or micro-apartments. This model features a bench, open storage space and a desk.
A modern plywood and leather armchair with a cut out back for increased comfort.
Our FLote desk offers the perfect modern living solution for a home office. The hanging desk can be perfectly combined with our hanging bookshelf for a variety of customizable options.
The Tuck Bed Full or Queen is a daily solution for teens and adults who refuse to compromise on their sleeping comfort while still wanting to increase the functionality of the space.
We converted a home office into a playroom in this Tribeca loft. We installed a desk so that, in this case, the father, can continue working here, but this room is all about toy storage. Along the adjacent walls pictured here, we've built extensive cabinets and shelves, designed to rest flush with the room's existing features. We built an extensive bench and storage system along the room's longest wall.