POLO DESK AND CHAIR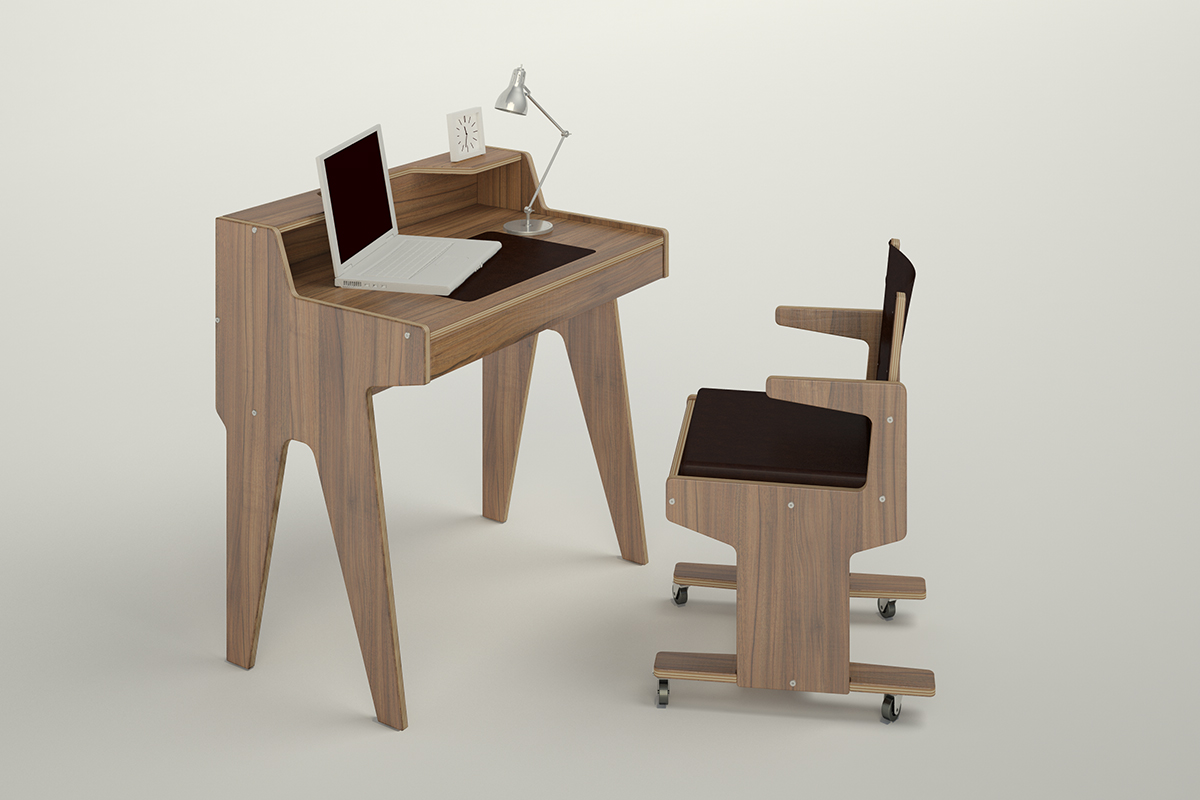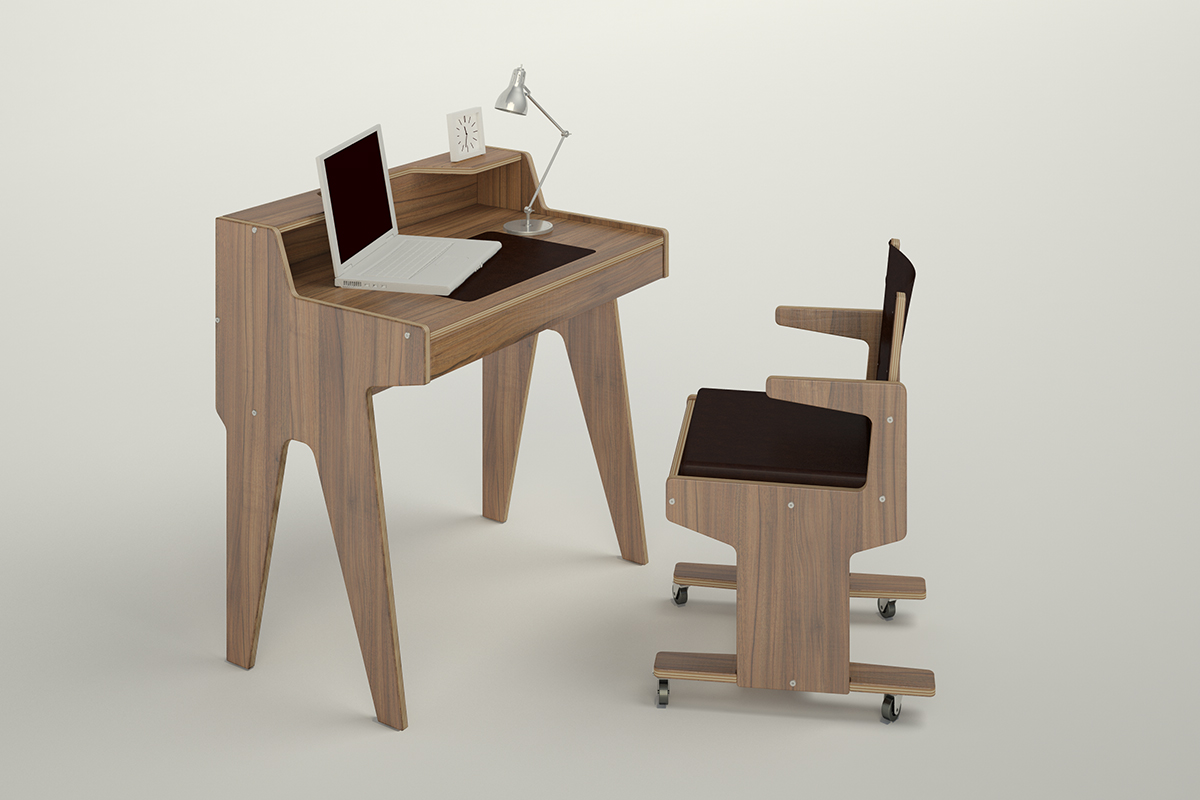 POLO DESK AND CHAIR
The Polo Desk and Chair system is our updated work solution for the modern home office. With its subtle curves and leggy silhouette, it is reminiscent of the organic yet clean forms from the mid-century modern movement. A luxurious leather desktop and walnut plywood finish give it that contemporary elegance that adds to any room. The characteristic back shelf features a cut-out that allows maximum use of the desk while providing enough space on either side to prop books and other keepsakes. Featuring a pencil drawer with partition and a hidden wire management shelf below, the Polo keeps your space organized so you can focus on that creative project you keep meaning to start.
The accompanying chair has a luxurious leather back set in an half oval cutout and cushion making it more comfortable. The chair is propped on casters allowing increased mobility when brainstorming your next big idea.
Desk: 34" W x 22" D x 34 ½" H.
Chair: 21 ¼" D x 18 ½" W x 30 ¼" H.
For custom sizes or colors, please contact us directly for options and pricing.